Leader in ergonomics
at work
We believe that the development of our society is based upon on productive and healthy organizations and businesses, which in turn must be able to rely on their most valuable resource: their employees.
This is why, since 1995, we have offered you our expertise in workplace ergonomics through our 5 specialties. All this, so that you can count on healthy employees, present at work and productive.
(NOTE GUILLAUME) revoir texte anglais car traduction google.
E2 is an innovative software in ergonomics for the prevention of musculoskeletal injuries. E2, for "Ergonomics by Entrac", allows objective analysis and proactive management of ergonomic risk factors.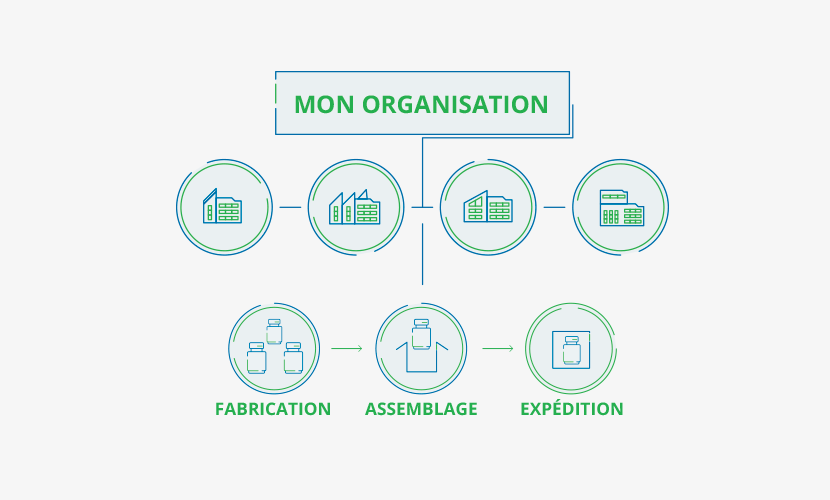 What
is workplace ergonomics ?
According to the Canadian Association for Ergonomics (ACE) and the International Association for Ergonomics (IEA), ergonomics is the scientific discipline which aims at a fundamental understanding of the interactions between human beings and the other components of a system in order to optimize the well-being of people and the overall performance of systems.
At Entrac, we use workplace ergonomics to reduce ergonomic risks and prevent musculoskeletal injuries in workers while optimizing the working environment of an organization.
5 advantages of workplace ergonomics
For almost 25 years, we have demonstrated the benefits that can bring a seasoned consultant in occupational ergonomics through the execution of thousands of specific mandates. Need an ergonomics expert at work today? We invite you to contact us without delay.
1
Significant savings in time and money by:
The reduction in accidents, absenteeism and short and long-term disability;

Lower costs for public (CNESST) and private group insurance;

Elimination of staff turnover at critical production positions;
2
The mobilization, satisfaction and pride of employees to work for an employer of choice who takes care of the health and safety of their workers.
3
Improving productivity and eliminating non-value added activities.
4
Safe workplaces and work environments to counter the effects of labor shortage and aging.
5
The prevention of musculoskeletal injuries and the reduction of ergonomic risks, risky postures and load lifting efforts.
Experience and know-how
There are more than 132,800 trained workers and more than 41,700 workstations that are now ergonomic. We know what to do, when to do it, how to do it and why to do it. We make life easier for businesses in all sectors of activity in the greater Quebec City and Montreal regions, throughout the province and across Canada.
Over 95% of our customers recommend us to their friends, colleagues and family.
"Ergonomic" workstations and trained employees